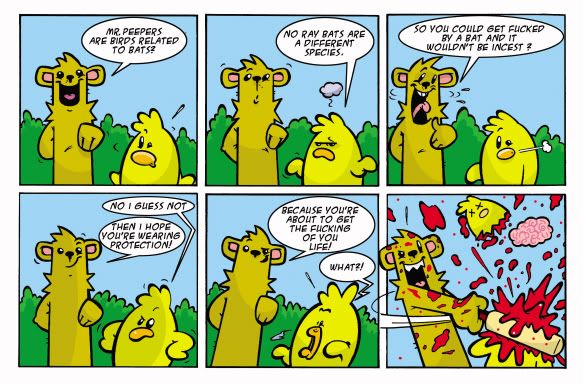 This fantastic guest strip was drawn by Mr Wayne Thompson, who's rather more child friendly work on Bananaman and Bully Beef & Chips you can see gracing the hallowed pages of The Dandy every week.
Check out his work:
HERE!
Then follow him on Twitter: @Wayne_T2.
If you'd like a go on my furry friend, or even want to contribute a guest strip, contact me via Twitter @WildcatStuMunro
or hunt down Ray The Otter on Facebook.